The Autofiber Story
Here at Autofiber Australia, we are based on the Sunshine Coast in Queensland, servicing nation wide and New Zealand. Although Autofiber is founded in the USA & is a family run business in sunny San Diego, California specializing in premium Automotive microfibre. Autofiber have been designing, manufacturing, distributing the highest quality microfibre cleaning products for over 20 years. That's right, they were here at the beginning and being used by many professional detailers and automotive enthusiasts to aid their detailing journey.

It's easy to purchase cheap, poor quality made microfibre that can actually look nearly identical to premium quality microfibre, when actually it's not very absorent, causing swirls and marring. Autofiber will always provide premium quality microfibre that is safe, increases efficiency and does not need to be binned after one use.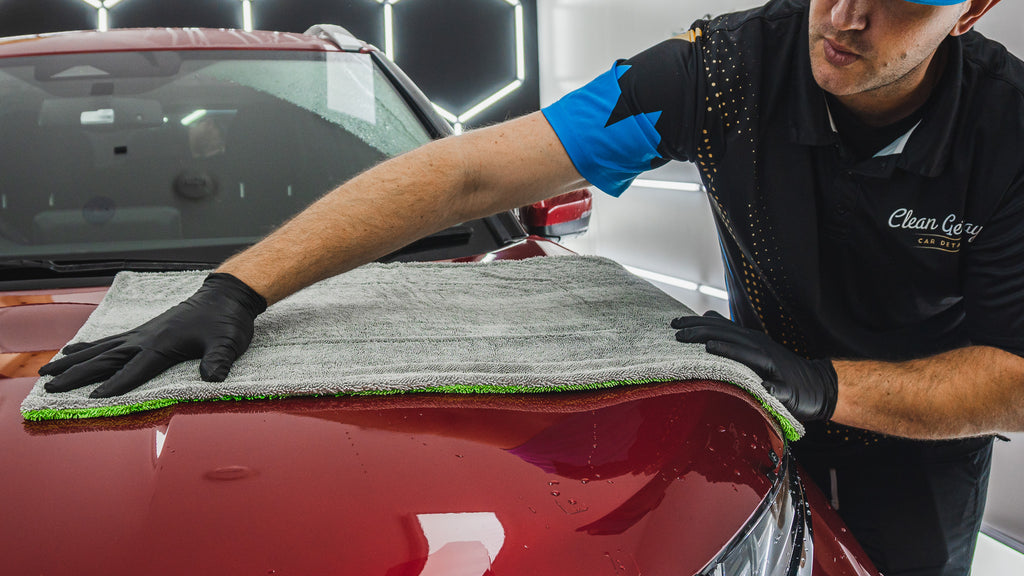 Autofiber Australia is proudly operated by the owners of Clean Getaway Car Detailing on the Sunshine Coast - a prestige detailing business of over 13 years.
We loved using Autofiber products in our own detailing business, so we couldn't say no when the opportunity came to distribute Autofiber, Australia wide! Everything you see in our store has been 'road tested' by a team of detailing professionals. You can trust that you won't speak to some sleazy sales dude, you'll actually be in discussion with a professional detailer that has used the Autofiber range on a vast range of vehicle types of all calibres - that's the Autofiber promise!

We know we aren't the cheapest, and we don't try to be - It's simple, we beleive in quality and most car detailers do to - well that's what they advertise about their services anyway! So it makes sense to use high quality microfibre, polish compounds and tools to acheive the best result for your cars and customers.

Don't forget that you can use the Autofiber microfibre straight out of the bag, without requiring any washing prior to use! Happy Detailing!
Subscribe now
for all the latest news and specials
Reviews
Straightline detailing

From start to finish, the team at Autofiber Australia are incredibly helpful and knowledgeable.

I would highly recommend Autofiber Australia to anyone in need of high-quality car care products. Their commitment to excellence and outstanding customer service makes them a standout in the industry.

Thank you for the fantastic service time after time!

Mark Nightingale

Products from here are fantastic. Great communication and friendly, helpful advice from Jo. I work in a store that sells microfibers and still only buy them from Autofiber Australia now! Hands down great to deal with all round.

Jethro Rockett

I procrastinated over buying the saver applicators for way to long if you're intrigued by them buy them, I've found them to be a huge improvement to coating in every way, this naturally lead me to trying autofiber microfiber cloths aswell and they are in a field of their own and amazing quality

The guys at Autofiber Australia are legends aswell really helpful and fast! despatch

Great products and a great local distributor

Matt Duggan

Absolute pleasure to deal with and provide the highest quality microfibre solutions that we use on EVERY job. Affordable, first class service, proud to be aligned with a business that actually cares. These guys always take on feedback, ask for feedback and constantly want to get better rather than just take your money and try and get rich! Credit to those behind the scenes